Homeowners Insurance in Florida
Homeowners insurance offers the policy holder, protection from full out of pocket costs for home repairs or rebuilds that may be required after certain events such as fire, smoke, theft, vandalism, downed trees, or damage caused by weather conditions including hail, lightning, or strong winds. In addition, standard homeowners insurance policies may also provide coverage for clothing, furniture, and other personal items. Moreover, medical expenses and legal fees for people other than the homeowner or their family, your family injured on the property may be covered by homeowners insurance. Usually, similar policies apply for renter's insurance, as well as condo and mobile home owners.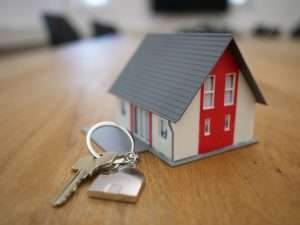 Generally, most standard insurance policies, will cover real estate ancillary buildings, such as garages, granaries, shacks or sheds, outdoor ovens, fireplaces, swings, walls, and fences. However, swimming pools or other recreational equipment can also be included, but may need additional insurance.
Certain items that are normally excluded in a standard homeowners insurance policy include artwork, jewelry, as well as collectibles which are valued more than typical coverage allowances. Therefore, it is important to read and fully understand the insurance policy limits, especially when considering purchasing additional coverage.
Other exclusions in general home insurance policies includes coverage for earthquake and floods. Typically, this coverage is available for an additional fee, but may not be available in all areas.
If flood insurance is not offered by your homeowners insurance company, you may be able to receive coverage through the National Flood Insurance Program ("NFIP"), which is administered by the Federal Emergency Management Agency ("FEMA"). Many independent insurance agents are able to write NFIP policies. Rates and requirements may vary widely according to risk factors of where you live. FEMA's website includes an interactive flood map which can be used to determine the risk for a particular area.
There are also additional optional coverage options based on your circumstances, interests, and occupation. These options can include coverage for home office, musical instruments, specialized equipment, high-end audio, video, or even computer systems. Another option includes coverage for identity theft or data loss coverage.
In order to determine whether you will require additional coverage beyond what's included in a standard homeowners insurance policy, look for the most evident factors. If you live in or are thinking about buying a home in an area prone to heavy rainfall, flooding, lightning, or extreme weather, consider a policy that covers those particular events.
Next, calculate replacement costs for expensive items such as a furnace, a new roof, water heater, or even the entire home. Speak with an independent insurance agent, regarding insurance company guidelines. It is also important to take an inventory of personal possessions, such as artwork, jewelry, vehicles, and any other valuables. Take into account what it might cost to live with relatives, stay in a hotel, or in a rental unit while your home is being repaired or rebuilt.
A good rule of thumb is to buy enough coverage to replace the home and its contents. In addition, it is prudent to have coverage for additional living expenses if you have to move out of your home. Be practical in your assessments and be certain that the policy you are considering is sufficient.
Types of Homeowners Insurance?
There are two types of owner's insurance, actual cash value insurance and cost replacement insurance. The actual cash value policy takes into account depreciation and inflation, which means for example, that compensation for kitchen equipment and upgrades completed 10 years ago is paid based on a certain proportion of the original cost. Alternatively, the replacement cost policy can replace items with comparable new ones without factoring in depreciation or inflation.
In the event of a home's total loss, an actual cash value policy would be insufficient in providing the necessary funds needed to rebuild the home. As a result of rising construction costs and other inflationary pressures, reconstruction costs will change over time. There are a lot of factors at work. These factors include, changes in the value of real estate, building regulations, materials and labor costs are just some of the things that can change when you own a house.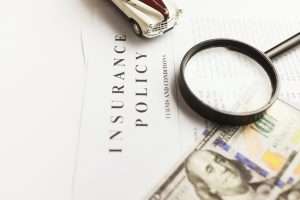 One example is rising property prices may increase the value of your home significantly more than when you initially bought your insurance policy. The rising property value is associated with corresponding increases in material and labor costs. In addition, more stringent building codes could require additional and costlier materials than those used when your home was first built. Certain older homes were built using materials and methods that are no longer widely used and as a result are very expensive to replicate. Walls of plaster and lath, for example, involve more labor and materials than modern drywall. Therefore, wanting to reconstruct your home as it once was, will likely include substantial expenses.
Due to these reasons, insurance industry experts nationwide, recommend purchasing a replacement cost policy if one can be afforded.
How Do You Get Homeowners Insurance In Florida?
Homeowners insurance is offered through various channels, including insurance company websites, as well as independent or professional local insurance agents. While the insurance websites can give you an overview about different coverage plans, they can be overwhelming for most people due to the amount of information.
Even with all of the information available online, ideally, a local insurance agent is your best bet when purchasing homeowners insurance coverage. Insurance policy details are not easy to understand, and getting the correct coverage is vital to stay clear of costly mistakes. Your local insurance agent can provide you with the information necessary for your particular situation and locality. In addition, your local agent will be able to give you a more exact cost of what your premium will be based on your particular needs for coverage.
Another important thing to look at include is your state insurance statutes and resources. The majority of state insurance departments offer websites with important consumer information. This information includes buying advice, consumer complaints, licensing regulation and state requirements. Moreover, an additional resource is The National Association of Insurance Commissioners ("NAIC"). The NAIC website provides consumer advice and contains an interactive map highlighting state-specific regulations as well as other information, along with listings of local insurance agents and agencies. A helpful tool on the NAIC site also provides you information related to complaints and actions against agents in your area.
Homeowners Insurance Requirement?
If you are wondering whether homeowners insurance is legal requirement or regulation, it is not. However, despite the fact that homeowners insurance isn't required by law, doesn't mean that you won't have to get it. Generally, lenders require homeowners insurance from borrowers wanting to finance their home. Lenders will not approve financing without coverage in order to protect their investment, until when the borrower pays off the loan.
Even in cases where the home is paid off or was bought as a cash deal, a homeowners policy is prudent. The majority of homeowners are unable to afford the full out of pocket costs to make substantial repairs or rebuild if their home is extensively damages or even destroyed. Even homeowners that are financial able to pay all out of pocket costs, can save a significant amount of money by having home insurance coverage.
What Does Homeowners Insurance Cost?
The cost of a homeowners insurance policy can fluctuate considerably, determined by a number of factors, including the amount of risk, local construction costs and other factors. Insurance companies determine rates by applying complex algorithms, which take into account an extensive range of criteria, including the home's age, condition, location, size, age, and the original construction materials used. In most cases, larger homes are more expensive to insure than a smaller one due to the additional materials and labor necessary to rebuild it. In addition, newer homes are typically less expensive to insure than an older home, because of warranties on materials as well as warranties provided by the builder.
Additional factors that can affect insurance prices include historical claims data and local weather conditions. If a significant number of claims by homeowners have been filed in your area over the years, policy rates will probably be more expensive. Areas that are predisposed to flooding will also be more costly to insure. Moreover, oceanfront homes with a historically higher exposure to erosion, waves, and wind, waves will also be more expensive. This also applies to homes in areas with a higher crime rate, where the risk of burglary, is an additional factor.
Certain preventative home installation devices can play a role in reducing the cost of a homeowners insurance, which includes:
Burglar Alarms
Fire Alarms
Deadbolt Locks
Security Systems
Another factors that can provide significant savings on coverage costs is maintaining a good credit score.
Conversely, playground and swing sets, ponds, swimming pools, trampolines, aggressive pets, and other high-risk items will usually raise homeowners insurance coverage cost. In addition, prior homeowners insurance claims can also affect your rates.
What Coverage Does Homeowners Insurance Provide?
A standard homeowners policy offers coverage to repair or rebuild your home in the event it becomes damaged by fire, hail, lightning, smoke, theft, vandalism, or wind. In addition, standard policy will also usually cover air conditioning and heating systems and their components, including a furnace, a water heater, and ductwork as long as the cause for the claim is an incident covered by the policy. However, wear and tear, component failure, or anything normally included in manufacturer or home warranty, will not be covered by homeowners insurance.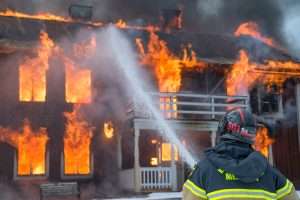 Furthermore, personal property is generally covered by a standard homeowners insurance policy. Personal property includes items such as:
Furniture and Bedding
Clothing Electronics
Other personal items inside your home.
One important thing to know is that ever homeowner policy has limits on coverage, and may not be enough to replace your home and/or its contents. The good news is that all policies are allow for additional coverage to be written in to your policy depending on your particular needs. It's important to decide the amount of coverage you will need and so you can have the most accurate quote for your rate.
Many homeowner's policies have reimbursement limits for expensive items such as artwork, collectables, home office equipment, identity theft protection, and jewelry, will likely require additional coverage.
In certain locations, flood insurance might not be offered your insurance company. In this case, you may qualify for coverage through the NFIP, which is managed by FEMA, and available through independent insurance agents nationally. The costs associated with coverage through the NFIP will depend on your locality's risk factors. An interactive map found on FEMA's website can be used to help verify risk in your area.
Flood insurance may be a requirement or necessary, but is generally dependent on where your home is located. As a rule, flood insurance in not included in a standard homeowners policy.
In addition, homeowners insurance coverage can provide for additional living expenses while your home is rebuilt after a fire or some other event which renders it to be uninhabitable, requiring you to move out. Policy holders are only reimbursed for living expenses above and beyond their normal expenses, for example a hotel room and/or restaurant meals. Furthermore, additional coverage for living expense can also provide compensation for lost rent from a tenant who is also required to move out.
Lastly, homeowners insurance coverage provides personal liability protection in the event someone is injured in your home. This liability coverage would apply to paying for medical and/or legal bills for any injured guest.
How Much Homeowners Insurance Do You Need?
If you ask an insurance agent how much homeowners insurance coverage is ideal, most will tell you that you should get enough to repair or replace your home including its contents in the event of a total loss. Probable repairs include the primary house structure, ancillary buildings such as sheds, as well as structures such as fences, garages, and pools. Moreover, potential replacement items inside the home include clothing, furniture, and other personal items and possessions. Calculating replacement costs for your home and its contents is much easier than it seems. A Florida licensed homeowners insurance agent can guide you through the process.
A simple formula can provide you with a way to calculate a rough estimate of the replacement costs of your home. Take the square footage of the home and multiply that by the current building cost per square foot in your area. As an example, if your home is 2,500 square feet and construction costs average $120 per square foot, the cost of rebuilding your home would run about $300,000. Your insurance agent will most likely know what the building costs are in your area, especially if they have been there for a while.
The following factor in determining the amount of home insurance coverage is based on the inventory of all your personal property. There are simple smartphone and computer apps that can help you with this, and even include fields where you can store when and where the items were purchased. It is also advised to take pictures and videos and hold on to receipts if they are available. The more comprehensive your documentation, the simpler it will be to file a claim if necessary. Another thing to remember is to include any outdoor equipment and furniture such as grills, tools, hobby and sporting equipment, as well as out of sight items stored in an attic, garage, or shed. Determine the replacement costs for each item with an equal at today's prices, not the prices when previously purchased. Costs of replacing items can quickly change, even in a relatively short period of time, just look at what the chip shortage has done since the pandemic began.
After you have carefully calculated your home rebuild costs and compiled a complete inventory of your personal items, you'll have a good estimate of how much homeowners insurance coverage you will need.
Who Is Not Required To Get Homeowners Insurance?
If your home is financed, your mortgage lender will generally require the purchase of a homeowners insurance policy. This is due to the fact that home lenders want to be able to recoup their money in the event of a loss. Paying cash for your home or pay off your mortgage, eliminates the requirement of having homeowners insurance. Nevertheless, most insurance experts say that not having homeowners insurance to save some money is a reckless gamble.
Is My Homeowners Insurance Tax-Deductible?
Generally, homeowners insurance is not tax-deductible, however there are exceptions for rental property and for who run a business out of their home.
According to the U.S. tax code, insurance premiums paid by a landlord on rental property, can be deducted. In addition, anyone using a home office as part of their business, can deduct the portion related to that home office space that is being used.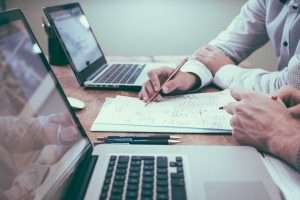 In certain cases, running a business out of a home may require additional insurance coverage specifically for that business. However, these premiums will also be deductible. Previously, anyone who worked from home could claim a deduction on part of their mortgage and homeowners insurance payments for a workspace, but that changed in 2017, when the Tax Cuts and Jobs Act was enacted. Today, a home office deduction only qualifies for those who are self-employed.
The only other additional tax break available if for a major disaster. In such a case, when the home is damaged or destroyed, the insurance payment to the policyholder, usually isn't taxable. The only time an insurance payout may be taxed is if the amount of the payout exceeds the price paid for the home.