What You Need to Know About General Liability Insurance in Florida
General liability insurance in Florida is one of the most popular commercial insurance policies. See the answers to frequently asked coverage questions below.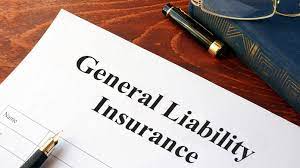 This article will give you an overview of the requirements and particular coverage options for general liability insurance coverage.
Legal requirements to have General Liability Insurance in Florida?
There is no requirement by law to carry general liability insurance. Nonetheless, many business owners and professionals elect to protect their assets by maintaining general liability insurance coverage. In addition, the majority of business contracts have requirements that the contracting party has general liability insurance, such as in commercial and equipment leases, and/or client/business contracts. Some professional licenses require verification of general liability coverage.
What coverage does General Liability Insurance provide?
General liability insurance provides coverage for general lawsuit risks that arise from ordinary business activity. Commercial liability coverage includes protection for:
Customer and/or Client Property Damage
Customer and/or Client Injuries (Slip and Fall)
Slander and Defamation
Copyright Infringement
Other advertising injuries
Third-party bodily injury
Product Liability
How much General Liability coverage do you need?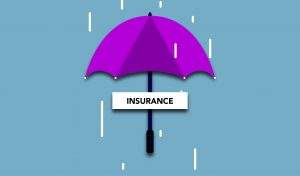 Generally, the amount of general liability insurance coverage needed depends on a number of factors such as the size of the business, industry type, number of employees (part-time and full-time), and the kind of clientele the business works with.
Typically, the majority of small businesses get the standard $1 million / $2 million general liability policy. Under this policy, the insurer will pay up to $1 million for any single claim, and a $2 million limit for the lifetime of the policy, which is normally one year.
Should independent contractors have General Liability Insurance?
Independent contractors can benefit from a general liability policy in situations where a client or customer holds the contractor liable for an injury and/or property damage. Some clients may require a contractor to obtain coverage prior to entering into a contract. Some industries, such as construction, require that independent contractors have a valid general liability insurance policy. Even if a particular client or customer does require a liability policy to work with an independent contractor, it is prudent to purchase this coverage as a safeguard in the event of a lawsuit or other unforeseen circumstances.
Does General Liability Insurance provide any coverage for social media risks?
Yes, general liability insurance includes coverage for advertising injury. Small businesses that use social media platforms such as Facebook, Instagram, and LinkedIn, are often exposed to accusations such as brand and copyright infringement, invasion of privacy, libel, and slander. A general liability policy offers protection for these types of lawsuits. As a result, if you are sued for writing something negative on social media about a competitor, you will be covered. Certain types of businesses such as media and advertising have a greater risk of advertising injury and must purchase professional liability insurance to add this protection.
How fast can you get General Liability Insurance coverage in Florida?
As soon as the application is completed, your Florida insurance agent will reach out to multiple insurance carriers and get quotes. Once all of the quotes are received, they are reviewed with the client to assist them in picking the best policy for their particular purpose. A Florida licensed insurance agent is can assist you throughout the process.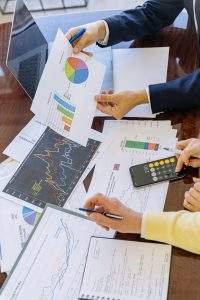 Once a policy is purchased, the insured can directly access their account and obtain a certificate of insurance. A certificate of insurance is a formal proof-of-insurance document that can be used when required for signing certain contracts and/or applying for various professional licenses. Generally, this process can be completed between 24 and 48 hours for a business to be insured.
What types of businesses or industries does Secure Me Inc., provide General Liability Insurance for?
We specialize in small business insurance for a number of industries. Our Florida insurance specialists have assisted businesses in the following industries:
Automobile Services
Building Design
Cleaning Services
Construction and Contracting
Consulting
Finance and Accounting
Food and Beverage
Healthcare Professionals
Installation Professionals
IT and Technology
Landscaping
Manufacturing
Media and Advertising
Personal Care
Pet Care
Photo, Video, and Creative
Printing and Copying
Professional Services
Real Estate
Traditional Retail and E-Commerce
Sports and Fitness
Therapy and counseling
Trucking
Wholesale and Distribution
How to make a General Liability Insurance claim?
In order to make a claim on your general liability policy, call your insurance provider. Your insurance provider will ask you to provide the details and description of the incident and other basic information including your name, the business name, and policy number. Your Florida insurance agent can also guide you through the process and provide answers to any additional questions that may arise.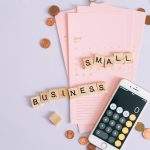 General Liability claim examples
Customer/client slips and falls at your business sustains an injury, and sues to recover medical expenses.
An employee of the business employee damages a customer's personal property and the customer sues for damages.
A business owner, his or her agent, or employee makes disparaging remarks about a competitor, which results in a slander lawsuit.
Can I add more coverage to my current liability policy?
Yes, it is generally simple to increase liability coverage after the policy is active. Your Florida insurance agent can amend your policy coverage amount if additional coverage is needed.
What if I cancel my policy early?
If an insured cancels their policy early, the insured may end up paying more for a subsequent policy that they may need in the future. Insurance companies normally charge higher rates to individuals and/or businesses when they start and stop coverage. In addition, terminating your policy before its anniversary date may leave you and your business exposed if potential risks arise.
What are the differences between a Business Owner's Policy and General Liability Policy?
A business owner's policy (BOP), includes a general liability insurance policy with commercial property insurance. Commercial property coverage can pay the repair or replacement costs if business property is damaged, destroyed, or stolen. Generally, a BOP costs less than if each policy was purchased separately.
What is the difference between Professional Liability and General Liability Insurance?
General liability provides protection in the event of a suit by a third party as a result of an advertising injury (libel or slander) physical injury, or property damage. Professional liability insurance offers coverage if a suit arises by a client or customer who alleges that they suffered a financial loss as a result of the insured's professional mistake. Virtually every business owner can greatly benefit from a general liability policy. Your particular business type/industry will determine the type of professional liability policy you will need.
What is the difference between Workers' Comp and General Liability Insurance?
While both general liability and workers' compensation insurance pay for medical expenses related to injuries that occur at your business. General liability will not cover employee injuries that occur on the job. In order to provide this protection for your employees, you will need workers' comp insurance, which covers the costs associated with employee injuries or illnesses.