Why Medical and Aesthetic Spas Need Insurance in Florida
Medical and aesthetic spas are thriving in Florida with the popularity of Botox, Fillers as well as other anti-aging treatments. However, these flourishing businesses, carry risks for the owner. Such as being sued by a client who sustained burns from a laser hair removal treatment, or the absence of doctor supervision for medical treatment. Insurance for medical and aesthetic spas can provide coverage for expensive legal issues and even accidents which could potentially shut the business down.
Med spas are opening up all over the United States. As a result, the medical and aesthetic spa industry has undergone explosive growth nationwide. According to a Med spa business study in 2014, it was valued as a $2 billion industry. Forecasters projected those sales would hit almost $4 billion by the end of 2016. Moreover, the medical and aesthetic spa industry continues to grow with no signs of slowing down as technology and modern science make available cutting-edge treatments.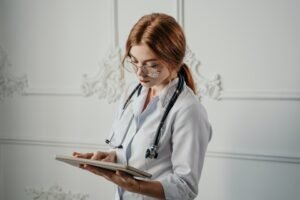 Irrespective of the type of spa you, clients are becoming more informed about the effective treatments available today. Today, medical spas offer a combination of a traditional day spa as well as a medical clinic. These health and well-being facilities are growing due to the enormous amount of information online and on social media.
Medical and Aesthetic Spas are characterized as businesses that promote beauty, health, and wellness through therapeutic as well as other modern medical professional services.
According to medical professionals, medical spas promote illness prevention, longevity, vitality, and other services which are performed on the face and neck and around the lips and eyes. While these medical aesthetic procedures, can be life-changing, they can carry risks with them.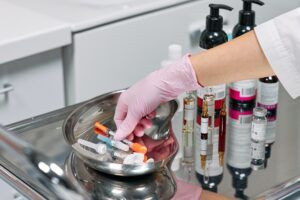 Medical and Aesthetic Spa owners can simplify their insurance needs by working with a Medical and Aesthetic Spa insurance agent who is familiar with the market. Spa owners should seek an agent that can accommodate the insurance needs of multi-location and single-location spas. In addition, you should look for agents who keep up with new medical spa devices and technologies.
Industry analysts, for the Medical and Aesthetic spa industry, recommend that spa owners should consider the following types of coverage:
Medical Spa Professional Liability (malpractice) Coverage: This policy provides protection for your business from claims for malpractice and/or negligence caused by an aesthetic technician, a nurse or nurse practitioner doing the aesthetic procedures, a physician's assistant, a doctor or an employee in the regular course of business.
General Liability Policy: This policy provides coverage in the event that a customer is hurt on the medical spa's premises.
By combining and purchasing both property and liability insurance, your business can maximize additional protection. The combined policies can assist in the event of a fire (property damage), temporary business closure (business income), as well as lawsuits (liability) as a result of advertising injury, bodily injury, personal injury, or property damage.
Your particular Medical Spa Insurance liability limits will be determined by your business type, risk comfort (probability of risk), the types of procedures performed, as well as other additional factors. These types of insurance policies can extend limits of $2 million per claim and $3 million per year for medical and aesthetic spas.
Medical Spa Insurance in Florida Business Interruption Coverage
Today, many insurance specialists, recommend that med spa business owners also think about business interruption insurance. This type of coverage can provide compensation in the event your spa has to close after a natural disaster or another similar event. Business interruption insurance coverage will reimburse you for lost profits that could have been earned had the disaster never occurred. Your particular reimbursement amount will be based on historical records for your medspa. Additionally, business interruption insurance will also cover operating expenses, such as utility bills, rent, etc., while the premises are repaired.
Finally, business interruption insurance protects businesses against losses that may arise due to a business shutdown as a result of damage caused by fire, hurricanes, and other natural disasters which are covered by your policy.
Medical and Aesthetic Spa Insurance Coverage Types?
General Liability Insurance for Medical and Aesthetic Spas
Medical and Aesthetic Spa Business Owner's Policy
Medical and Aesthetic Spa Professional Liability Insurance
Workers' Compensation Insurance (if your business has employees, not necessary if you only employ independent contractors)
Beauty Treatment Insurance Policy Coverage
General and Professional Liability Coverage for Beauty Treatments Include: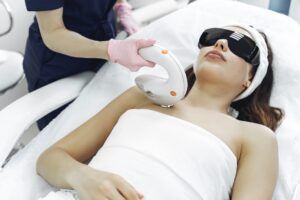 Airbrush Tanning
Body Wrap Insurance
Electrolysis Insurance (Non-Laser Hair Removal)
Eyebrow Enhancements
Eyelash Enhancements
Facials & Peels
Foot Detoxification
Hair & Nail Salons
Hydro Massage
LED / Micro-current
Massage Therapy Insurance
Microdermabrasion
Sauna and Spas
Tanning Salons
Wax Treatment Hair Removal
Permanent Cosmetic Insurance Policy Coverage
Permanent Cosmetic Insurance includes General and Professional Liability Coverage for:
Camouflage and Cover-up
Cheek/Blush
Needling/Muti-Trepanning Collagen Actuation (MCA)
Nipple/Areola
Permanent Cosmetics – Eyeliner, Brows, Lips
Permanent Cosmetic Teachers (no per student charge)
Pigment lightening/removal
Medical Laser Treatment Insurance Policy Coverage
Medical Laser treatment insurance provides coverage for the following treatments:
Acne Reduction Treatment
Cellulite Treatment
Laser-Assisted Lipolysis
Laser Hair Removal
Laser Hair Stimulation
Laser Rosacea Treatments
Laser Tattoo Removal
Photo Facials and Skin Rejuvenation Treatments
Sun and Age Spot Procedures
Veins Procedure up to 1.5m
What Medical Spa Personnel can be Covered by Medical Laser Insurance?
Medical Laser insurance coverage may be obtained for:
Estheticians
Laser/IPL Technicians
Nurses (These policies are for nurses who only specialize in laser treatments)
Medical Spas (complete facility coverage)
Physicians
Medical and Aesthetic Spa Insurance can also provide coverage for the following types of procedures/treatments: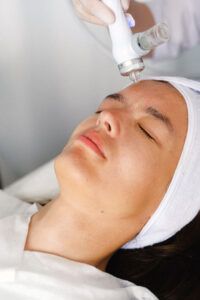 Bio-Identical Hormone Replacement Therapy
Botox / Dysport
Colon Hydrotherapy
Dermal Fillers include but not limited to: Captique, CosmoDerm, CosmoPlast, Hylaform (Hylan B Gel), Juvederm, Radiesse, Radiesse Plus, Restylane, Sculptra, Zyderm, and Zyplast.
hCG (Human Chorionic Gonadotropin) Therapy
Lasers, IPLs, and LEDs
Laser-Assisted Lipolysis
Latisse Prescriptions for Eyelashes
Medical Grade Peels
Mesotherapy
Microdermabrasion
Peptide Therapy
Permanent Cosmetics
Sclerotherapy
Supplements/Nutraceuticals
Vitamin Injections/IVs
Weight Loss (Medical)
What is a Medical Director Insurance Policy?
In Florida, a licensed and certified medical director is required for Medical and Aesthetic Spas that perform any type of medical procedure. A med spa medical director is generally not an employee, but rather an independent contractor. Typically, a med spa medical director, provides virtually no direct patient care. Moreover, the medical director's responsibilities are administrative which are focused on supporting and managing the personnel of the med spa clinic. However, in some med spas, medical directors do work directly with patients.
What Does Medical Director Insurance Coverage Provide?
Generally, a medical director's policy provides personal protection for the doctor when his or her professional services come into question. A medical director's insurance policy is a specific type of error and omission (E&O) insurance that protects the individual from the decisions they make as a medical director.
Medical directors, generally have three exposure categories:
Administrative Liability – This is the most basic type of medical director coverage and entails all of the general administrative duties including hiring and management of office staff and authorizing protocols and procedures.
Direct Patient Care Liability – In cases where a medical director may provide direct care to patients, the policy will need to include both medical director coverage as well as malpractice insurance.
Vicarious Liability – Some policies may include additional coverage that includes staff supervision. Even if a medical director doesn't directly interact with patients, their staff does, which exposes the medical director to secondary liability. These types of policies shall explicitly state that the exposure coverage exceeds administrative duties and includes supervision or indirect patient care.
What is the Cost of Medical Director Insurance?
As a result of high demand and an escalation in liability suits, medical director insurance prices continue to rise. In 2019, the average medical director policy with $1 million in coverage cost between $2,500 to $4,000 annually.
The following factors can affect medical director insurance costs:
Practice Location, State, and County
Estimated Revenue
Patient Volume
Policy Type and Liability Exposure
Facility Type
Usually, the more risk involved, the more expensive the liability insurance. Regardless, the prospective costs of a single lawsuit can far outweigh the initial upfront investment required for medical director insurance coverage.